The values of KANSAI HELIOS
Professionalism, speed and efficiency, customer focus and responsibility form the values of KANSAI HELIOS. They influence the way we cooperate with each other, our business partners and other stakeholders. They form the foundation of our actions and commit us to behaviour that leads to excelllence across all business processes.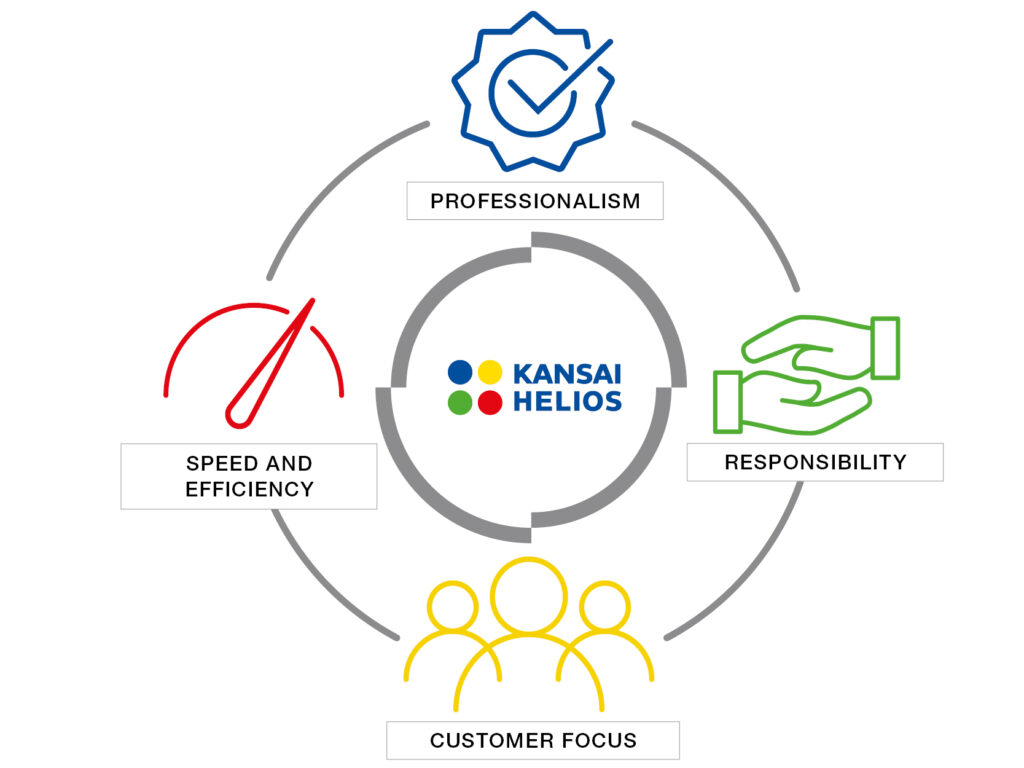 One code for all
We all make decisions. Making the right ones is everybody's responsibility Our code of conduct represents the commitment of KANSAI HELIOS to fundamental standards that ensure conditions for a good place to work. In every location and at any situation we have the responsibility to know and follow the laws and regulations that apply to our business. We adhere to the highest ethical standards across all business processes. We strengthten our integrity. We build trust and credibility.